Contact Us
Where we are and how to contact us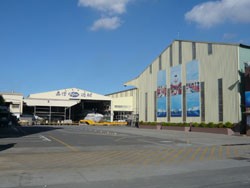 Contact us for more info and friendly professional advice. Detailed specifications, drawings and price are available upon request for all models.
Kha Shing Enterprise Co. Ltd. | Monte Fino Yachts
Address: No.10, Guangyang St., Xiaogang Dist., Kaohsiung City 81257, Taiwan
Phone: +886-7-802-0345, 111
Fax: +886-7-802-1138
E-mail: sales@khashing.com.tw
Location
Kha Shing Enterprises Co., Ltd.
in a larger map